Hero von Renderau Imp Belgium
Sub-links for this page
Proudly owned in partnership with John & Lee Martens Aimsway Kennels Sydney.
Imported by us from Belgium in May 2011.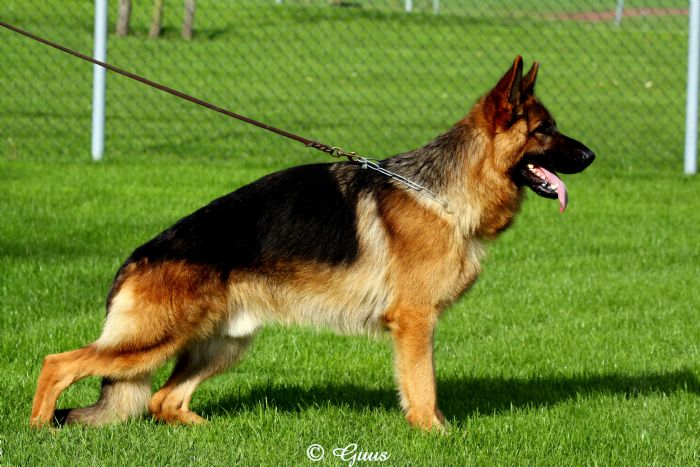 Hero von Renderau (Imp Belgium)
DOB 15 November 2008
SchH1 Kkl 1 a normal ED normal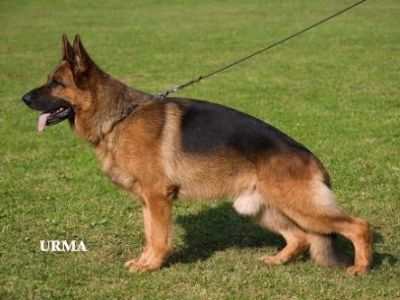 Photo: Hero's Sire VA3 Yukon von der Bastillie
Photo: Hero's Dam Rebeca Van Het Tjeuke Meer
Linebreeding - 5 generations
5,5 - 4 VA4 VA1 (N) Natz vom Steigerhof
S: Yukon von der Bastillie

S: Hill vom Farbenspiel

S: Huppy von Arlett

D: Dasti vom Farbenspiel

D: Merrya von der Vallendarer Höhe

S: Saber vom Steffen-Haus

D: Zambi vom Steffen Haus

D: Rebeca Van Het Tjeuke Meer

S: Jaguar von der Mäusespitz

S: Ursus von Batu

D: Live vom Felsenwehr

D: Gipsy van het Tjeukemeer

S: Baru von Haus Yü

D: Inka von der Lentfert Hoeve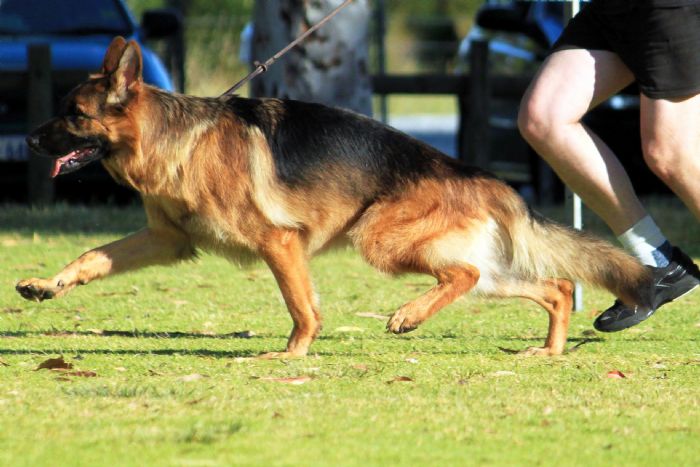 Photo: Hero on the move (out of coat) October 2011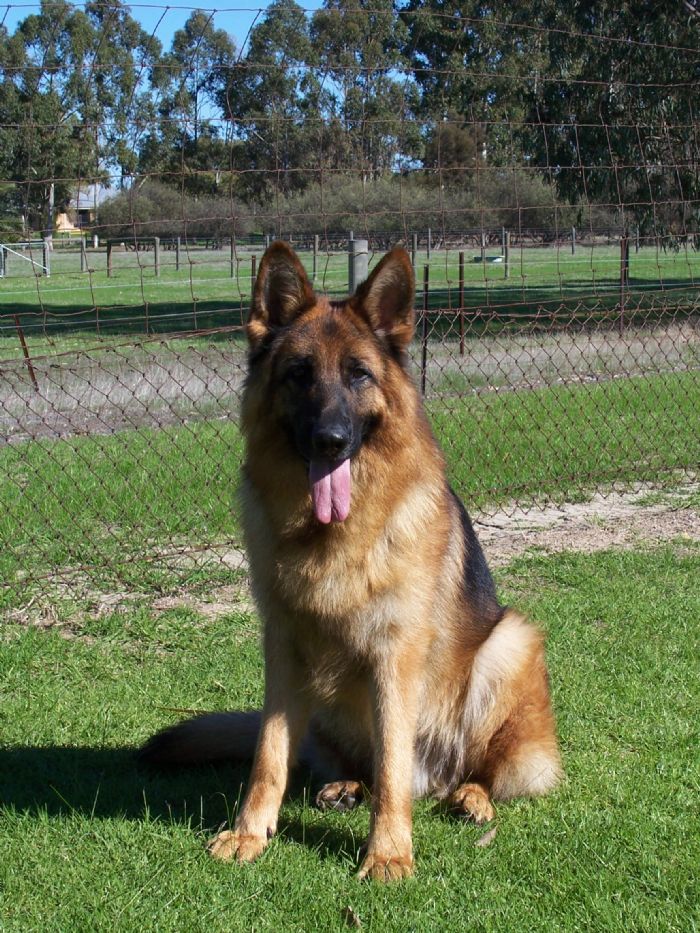 Hero above and below June 2011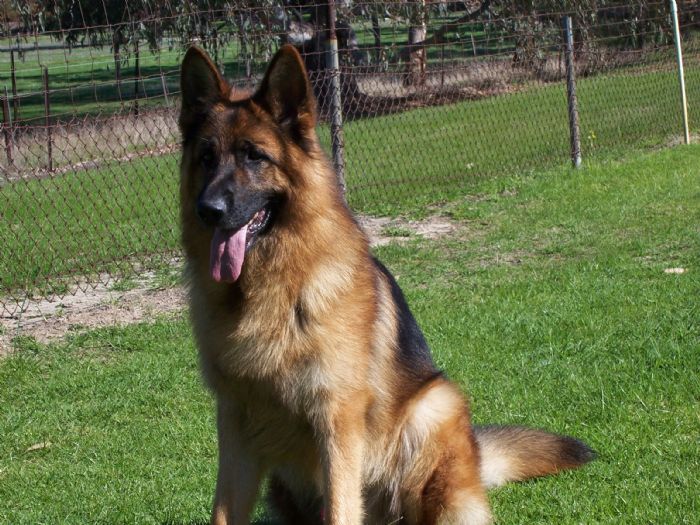 HERO IS STANDING AT STUD IN SYDNEY
CHILLED OR FROZEN SEMEN CAN BE AIR FREIGHTED TO ANY CAPITAL CITY IN AUSTRALIA & NEW ZEALAND
*NO UPFRONT SERVICE FEE.
FULL STUD FEE PAYABLE WITHIN FOUR WEEKS OF BITCH WHELPING

Please phone Lee or John Martens AIMSWAY KENNELS (02) 477 48117
Welcome to my Photo Album.
Click each link to view larger photo.
Contact Details
Penny Alder
Forrestdale, PERTH WA Australia
Ph: (08) 9397 0535
Email: [email protected]

Quality German Shepherd Dog Breeders since 1972